SCANDAL Pace (S2 Upcoming Events): Elise Neal Joins the afterBuzzTV's 'Scandal' Aftershow Crew for Episode 2's Recap
October 3. 2012 — GLADIATORS are gearing up for another 'SCANDALous' Thursday and hope for some new clues after last week's season 2 premiere left most of us with bigger questions than #WhoIsQuinn!
Following tomorrow night's new episode, "The Other Woman", be sure to tune in to the 'Scandal Aftershow' on afterBuzzTV as special guest Elise Neal joins the Aftershow co-hosts Emile Ennis, Jr., Sofia Stanley, Bamm Ericsen and Kennelia Stradwick to break down this week's episode.
@therealneale HEYYY!i'm so excited 2 have u on 2mor 4 @afterbuzztv @scandalabc Recap Whoops did I just let the cat out the bag #Gladiators

— Bamm Ericsen (@bammericsen) October 3, 2012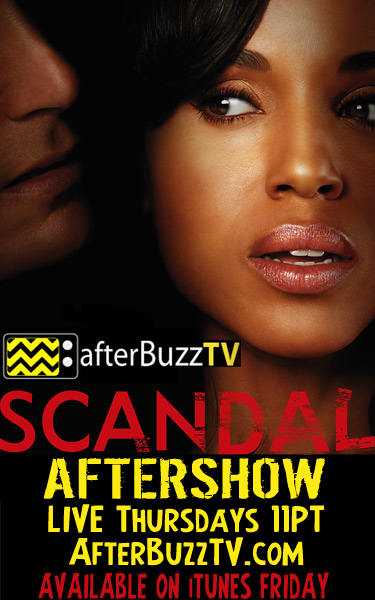 Remember, fans can tune in live for the 'Scandal Aftershow' on Thursday nights online at afterBuzzTV.com at 11 pm PST/ 2 am EST.   To tune in click here!
Fans can also download the FREE podcast on iTunes on Fridays!
ABC's Scandal airs Thursday, October 4th at 10/9c with episode 202, "The Other Woman"! Be sure to check your local listings.